This is the 13th edition of Designer's Digest. I have to admit, it's been a hard few months for me. I haven't taken any significant time off since Christmas. I haven't been on holiday (actually going somewhere nice) since September 2020. I start to feel down every now and then because of that. I want to briefly talk about what you can do when that happens. Then there's some really cool stuff in today's edition.
Do you enjoy this newsletter? Forward it to a friend or tell them to subscribe here. I'll be forever grateful! 🙏
In this edition:
🅰 Outfit (a beautiful, variable geometric sans-serif font)
♿️ How far should a designer go when it comes to accessibility? (a thread in the DESIGNR Slack community)
🧑‍💻 Glyphhanger — a tool to subset and optimize fonts
​📝 Help me out with the designer layoff survey​
How was your weekend? It's Friday morning as I write this email and I feel exhausted. I've been rushing from rebuilding my business to renovating our lawn to taking care of our twins for months now. It is fucking relentless! Every now and then I start to feel down and depressed, especially when something doesn't go my way.
But I have a way to fight against that — my journaling habit. It's simple, just write down your thoughts, a couple of things you're grateful for and what would make your day great. I felt down today again so I wrote myself a reminder. I decided to include what I wrote to myself in this newsletter, maybe it helps you too. Maybe you don't feel down today but you can come back to this train of thought when you will. Just a quick caveat that this is unedited and a bit raw:
I'm feeling down today so I need to fight it again. Every time something doesn't go according to my plans or expectations I get bummed down. That's no way to live. Take your lessons and keep going. Treat EVERYTHING as a lesson.
So your book isn't selling to your expectations… that figures, you have been neglecting your business for almost two years, you can't rebuild it overnight. The timing of the most recent sale campaign probably wasn't the best. Great, you'll know better next time. You worry you won't have ideas for writing new content. It's hard to have ideas when you don't write so just start writing and be consistent. You worry that what you'll write won't get enough traffic. Well, you'll learn to produce even better content then.
Be grateful that you get to do something you love. And you do it for yourself and your family who depends on you. So find a way to pick yourself up and get shit done. You don't have anything to moan about, it's just your imposter sitting in the passenger seat trying to take the wheel. Tell him to FUCK RIGHT OFF.
🅰 Outfit
This font came highly recommended by Ben Hasson. It's a perfect match for me because I love geometric sans-serifs and this one is variable too. You could use this for large titles, with slightly reduced letter spacing and a heavy weight, for smaller titles without letter spacing and not as heavy, and even for body text. It looks very nice when set to a weight that is slightly heavier than normal. You can download it here, or use it through Google Fonts.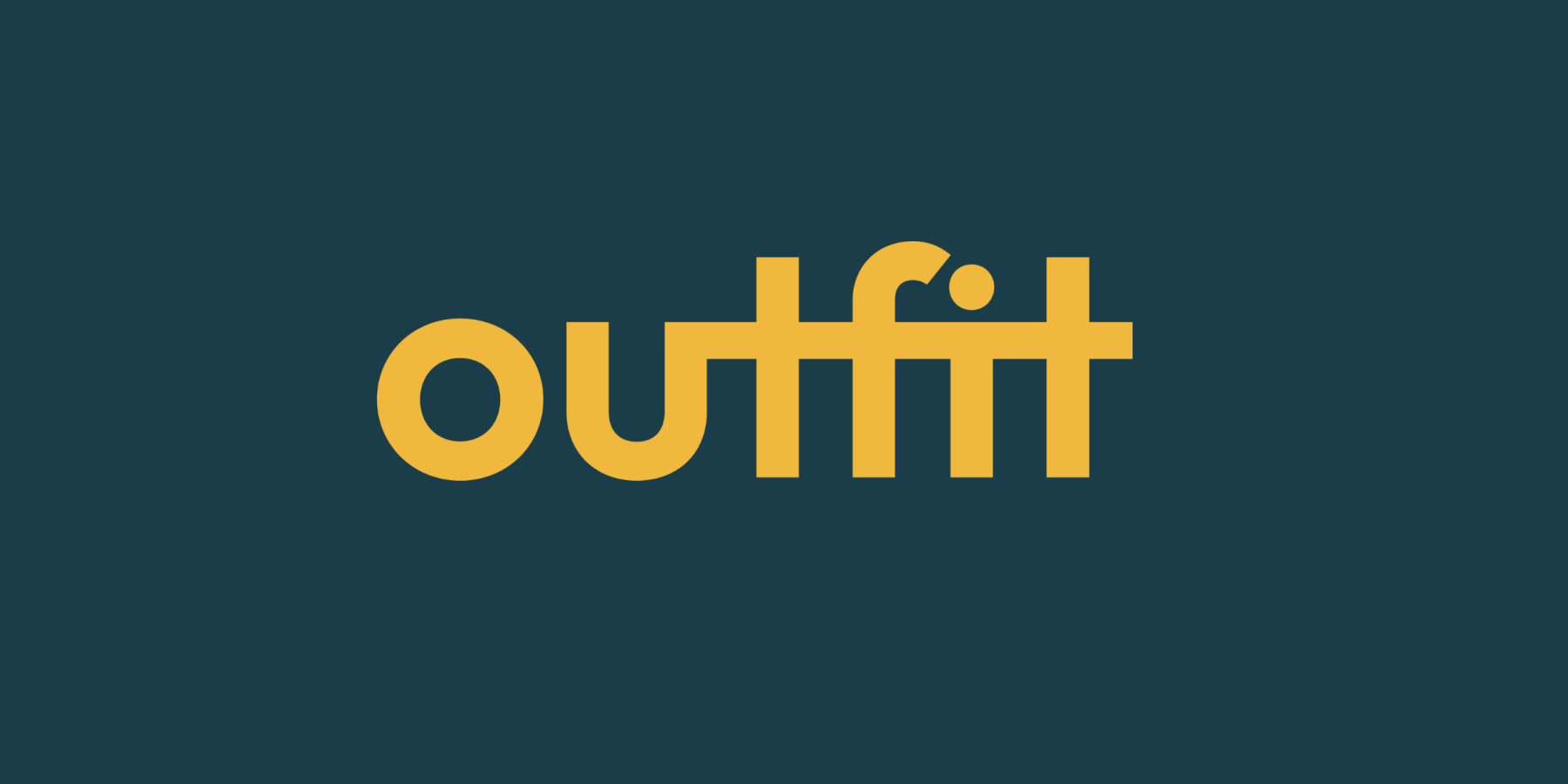 ♿️ How far should a designer go when it comes to accessibility?​
There was a really cool discussion about accessibility in DESIGNR (my Slack community) last week. Anita asked if there's a limit to how far a designer should go when it comes to accessibility. Do we really need to underline links inside buttons? How do we warn users about flashing images and animations? How can we allow them to disable animations and is there a way to disable those based on device settings?

Some of my favourite quotes from the discussion:
I think that the designer should go the extra mile to achieve it. For me, that's the same as responsiveness. It's not as if you're selling something extra to the client. That should be the base of it. OF course, it has to be responsive, and of course, it has to be accessible.

— Hrvoje Bieleń
I'm hard of hearing, and while most people in my life have been told this not everyone keeps it front of mind. Watching TV with the captions off (or attending Zoom calls) is difficult for me in a different way—even though the people around me would describe me as 'normal'. So even when you design for just a few people, you never know what you might be overlooking—or what might change.

— Taylor
The biggest thing I tell people is that accessibility is hidden until you need it, and anyone one of us can become temporarily disabled. Break your dominant hand and you will quickly experience the UX of the world for one-handed people. Take an eye test and have your pupils dilated and you are temporarily disabled. Hold your newborn child while they are sleeping and you are temporarily one-handed.

— J. Hogue
🧑‍💻 Glyphhanger — a tool to subset and optimize fonts
A really cool way for reducing the font size to increase the speed at which it loads is to subset it. It's not really a new thing to do this, I wrote about this in my book already. But Glyphhanger is now a tool that makes this so much easier. Stefan Judis wrote about this in his brilliant article.
📝 Help me out with the designer layoff survey
I spoke to other designers who also got laid off recently and decided to write a post about their stories. Before that, I want to gather more information based on what they already told me so I created a survey. Fill it in if you're a designer that got laid off in 2022-23 layoffs. If not, share it with others on LinkedIn so that we get as many responses as possible.
👉 Link to the survey​
👉 Link to the post on LinkedIn (share please)
When you're ready, there are two ways I can help you right now:​
Join my Slack community to interact with designers that have similar problems as you (Still free at the moment)
​Find and get your dream UX/Product Design job — my UX portfolio course to help designers progress in their careers
That's it for this Monday, have a great week! 👋